Today marked the last day of the Women's Health Tour, a series of listening sessions around the state focused on women's health issues. The events were sponsored by Women's Health Champions of the Texas House – or, more specifically, State Representatives Senfronia Thompson, Donna Howard and Jessica Farrar.
The premise of the tour was simple: "Last summer, thousands of people came to the Capitol to stand with Texas women. But many more were unable to make the trip to speak up, raise their hands, and fight for their rights. Those voices deserve to be heard, and so the Women's Health Champions of the Texas House are embarking on a 7-city Listening Tour. They're traveling across the state, giving members of the community an opportunity to share their thoughts, concerns, and experiences on the topic of women's health."
The tour made stops in El Paso, Dallas, McAllen, San Antonio, Corpus Christi, Houston and Galveston over July and August. All sessions were free and open to the public, and provided an opportunity for lawmakers to hear from community members.
"A year ago, we saw historic protests at the Capitol as State Leaders rammed through legislation aimed at severely limiting access to vital women's health services. We need to hear firsthand how Texans are being impacted," said State Rep. and tour organizer Donna Howard. "The women of Texas have been marginalized and tossed about like a political football at the State Capitol. I am grateful to have this opportunity to get guidance from them in person."
As of September 1, there will only be one abortion clinic left per 1 million Texas women. And Whole Women's Health Austin just closed its doors earlier this month. As the impacts of the laws passed by the Texas legislature last session are starting to be felt, these events could not be more timely.
See more about the women's health tour on Twitter at #TXWomensHealth.
State Reps. Celia Israel, Mike Villareal and Donna Howard at the San Antonio stop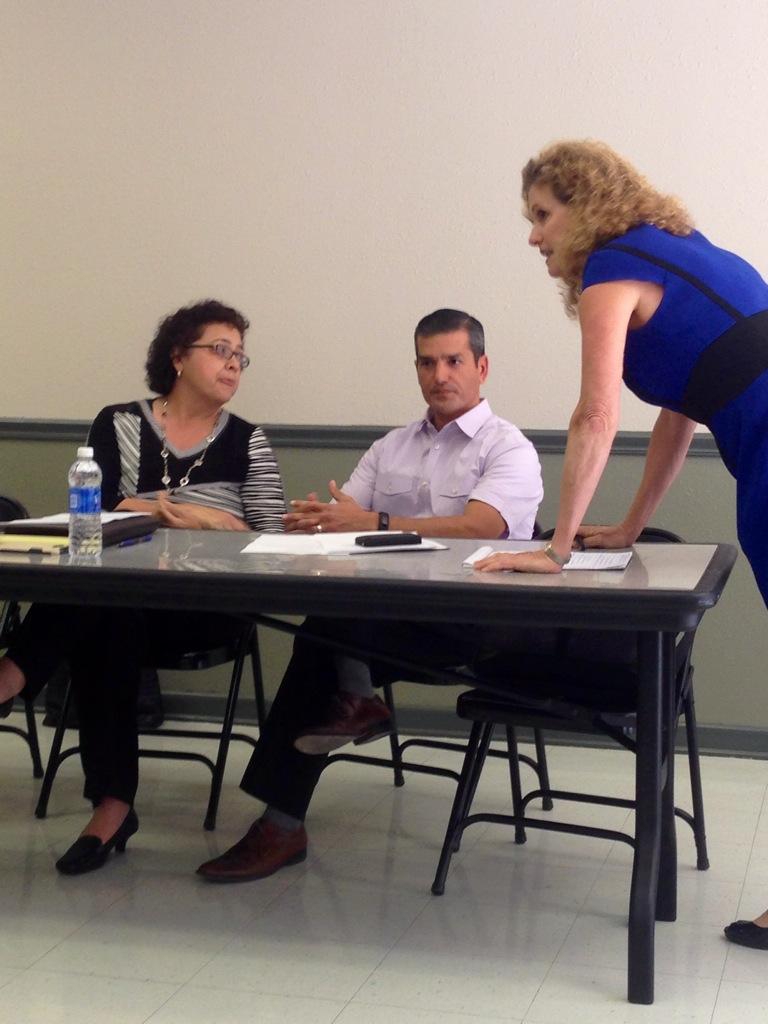 State Rep. Helen Giddings talks about silencing women in the Texas legislature in Dallas
State Rep. Nicole Collier addresses the crowd in Dallas
State Reps. Donna Howard and Nicole Collier with the TEA Fund in Dallas
A panel addresses the crowd at the El Paso town hall