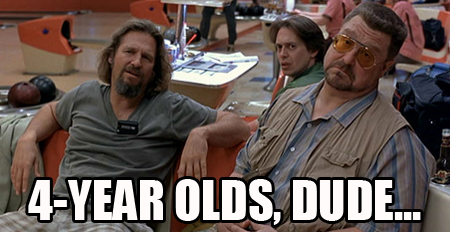 Image: Progress Texas
On Monday Wendy Davis held a press conference to talk about extending quality Pre-K to all Texas school children and to chastise Greg Abbott for proposing standardized testing of 4 year olds.
The Abbott campaign claims that the portion of his education plan that references "Direct Assessments, norm referenced standardized tests" for 4 year olds is "for informational purposes only." There is more on Abbott's backtracking here.
If Abbott is shying away from the standardized testing claim it is likely because a bipartisan bill (HB 5) that passed last session to reduce the number of standardized tests from 15 to 5 was incredibly popular with parents and teachers alike. However Jim Windham, a key Abbott advisor, was caught off message during an online town hall hosted on Abbott's campaign website when he confirmed that not only did he believe HB 5 was a "mistake," but referenced "normed Pre-K assessments" as a way test the "efficacy" of Pre-K that 4 year olds receive.
See how Abbott's campaign advisor responded below the jump…

"To clarify – this is for informational purposes only and is not standardized testing for 4 year olds." – MC Lambeth Policy, Texans for Greg Abbott
That was the response to Windham's answer regarding "Testing" of 4-years olds which he says, "will not be the same as the assessments we administer to older children."
The tests would be part of evaluating what schools got more funding under Abbott's plan. He's proposing an additional $1,500 per pupil enrolled into half-day Pre-K if those programs meet state-created "gold standard" performance requirements. If that sounds like more mandates and testing it's because it is.
After Wendy Davis filibustered the cuts to education in 2011 she was "punished" by not being put on the education committee, but she responded by going anyway. That's why when Wendy Davis took the podium Monday to discuss the Pre-K issue, she had just returned from a Senate Education Committee hearing regarding implementation of HB 5 (reduction of standardized testing for High School students) — which she says she was proud to support.
Davis called on Abbott to support bringing full day Pre-K to all children not just some lucky few and avoid applying such tests to 4 year olds, whom Davis said should be "coloring with crayons, not filling in bubbles with No. 2 pencils."
Under his proposal some children in some school districts would get a chance at some what of a fair shot, but others would not. And I have to ask and I'm sure you do as well but what is worse than denying someone, anyone, let alone a child, a chance at a fair shot?

You have to look no further than the core of his plan that includes standardized testing –this time for 4 year olds.

Our education system can maintain accountability without relying on test after test after test so it boggles the mind that at the time parents and students and administrators and teachers all over the state are crying out for a reduction of high stakes standardized test, Greg Abbott is calling for even more.
Davis then went after the Abbott campaign for denying their plan includes testing 4 year olds saying "that's not what the Texas press found." She said proposing additional state mandates doesn't sound like "informational purposes only."
This backpedaling by the Abbott campaign comes after weeks of criticism for citing Charles Murray, a controversial libertarian thinker, in his education plan. Murray believes men's brains are larger than women's and that "no woman has been a significant original thinker in any of the world's great philosophical traditions." Abbott attempted to downplay that fact by saying Davis is focusing on "petty things like looking at some comment that someone may have made who was cited in a footnote."
Abbott needs to go back to the drawing board and ensure that his education plan includes all Texas children and excludes any thought leaders who believe gender or family background is a determining factor in whether a child can succeed.
You can follow me on Twitter at @joethepleb.